Woke up late, my daughter missed the bus, and the car wouldn't start.
Dad's at work, the kids are fighting, it's bedtime but the kids aren't in bed, they need baths but you don't have time, and you started your period.
I forgot to sign my daughter's homework page, she got on the bus without her lunch box, and you have a meeting at church in 30 minutes that you aren't ready for yet.
Do any of these scenarios appeal to you? Ok, they aren't appealing but can you relate? I sure can! They've all happened to me!
While being a mom is one of the most rewarding job's there is, it's also the hardest job there is. I recently saw a post on Facebook from a friend that moved across the country. She had just moved into a new home and the first room she put together was the kid's playroom. Why? Because she's a mom and we always think of everyone else first!
I've seen it and done it a million times…
Get the kids to church cleaned, dressed and bibles in hand, I forget the offering.
Get the kids coats and shoes on and out for a hike, I forget my jacket and I freeze to death!
Take the family for a picnic lunch at the park, they have everything they need and I realize I forgot to pack myself a sandwich! Classic.
We mom's do everything for everyone and often leave no time or space in our lives for ourselves! Doing all of these things for our family is important and certainly noble. However, it can cause a lot of stress for ourselves.
So I thought I would share my stress busters to give you a little encouragement. By no means am a perfect at beating the stress before it gets the best of me. However, I try. That's the best anyone can ask for!
1. Exercise. I can't tell you how great it feels to take your worries out on the treadmill, or on the road, or with some weights or even push ups! Working out is really good at busting the stress. Sometimes I can feel all of that stress built up in my emotions or in my shoulders. Yet after a good run, that pent-up energy is released and the stress has subsided. I am too tired to be stressed! LOL!
Not to mention what regular exercise can do for your physical appearance. And let's face it ladies, we all want to feel good about the way we look. The truth is, we have to love ourselves before we can love others. So this exercise thing can really pull a lot of facets  of our life together.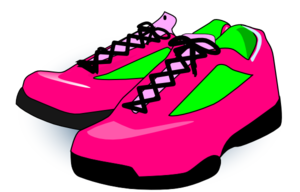 2. Mommy time. I will be honest. I don't get a lot of time alone to myself. And when I do, I struggle with guilt from being away from my kids. Let's visit this idea though and be realistic with our expectations. For me, I am happy to sit outside on the porch swing after the kids go to bed, close my eyes, breath in some fresh air and refresh my mind. Another mommy moment I enjoy is relaxing with a good book before bed. Even if it's only for 10 minutes before my exhausted mind and body falls asleep. It gives my mind and body and chance to wind down. I sleep better and feel better too.
3. Dive in. To the bible that is. I have found a lot of good stuff in there! It's amazing to me that I can always find good suggestions about any topic that is troubling me. My fears (Isaiah 41:10), my worries (Matthew 11:28) or my self-image woes (Phillipians 4:13). Yep, it's all in there ladies. Read it and cast your cares to Jesus!
So what do you do to beat the stress? I would love to hear your ideas and learn your tricks!