OK. I am on an extreme Valentine's Day kick now. I have no idea why. Maybe it's the Marriage Challenge I am participating in with Women Living Well. Maybe I am just feeling the love the last few weeks.
Either way, here are a couple of ideas for projects you can do with your kids.
Make play dough. You can find the recipe on my blog here. It is super quick and easy! You could make this for your kids and create an extra batch to portion out in baggies as a Valentine's Day gift for your kid's friends at school. Believe me, other mom's will thank you for not sending home candy!

You could make these really great flower Valentine's. A little construction paper and some dum dum suckers, along with a handy pair of scissors is all you will need.
Hungry? How about making pancakes and giving your kids some cookie cutters and other food supplies. They can cut out shapes and decorate them.
Oh, it's lunch not breakfast? How about a heart-shaped grilled cheese sandwich and something red to go along with the theme. Red peppers? Strawberries? Apples?
Do you like to bake? I love to bake. I really enjoy baking with my kids. Today, we made this delicious lemon cake for dessert tonight. I found the recipe through my bloggy friend at Fresh Eggs Daily and you can find the recipe here.
This craft was a lot of fun and the whole family participated. Glue, construction paper and scissors, along with a little glitter and you've made a beautiful craft to adorn your walls!
This is a blog hop. Please link up your posts about Valentine's Day, Crafts for Kids, or other parenting/child friendly fun. Please link back to my site with the button below. Thanks for sharing your ideas. If you post a craft, I will PIN it to my craft board!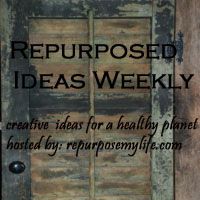 Sharing this post with: